HAINES CITY – On April 16, the city commission discussed a proposal to build more than 700 new houses and a dog park at a site east of Power Line Road, between Johnson Avenue/Marion Creek Road and Baker Dairy Road.
This was the first reading of a final plat approval resolution, meaning a public hearing and final vote on the matter could be held as early as the next city commission meeting on May 7.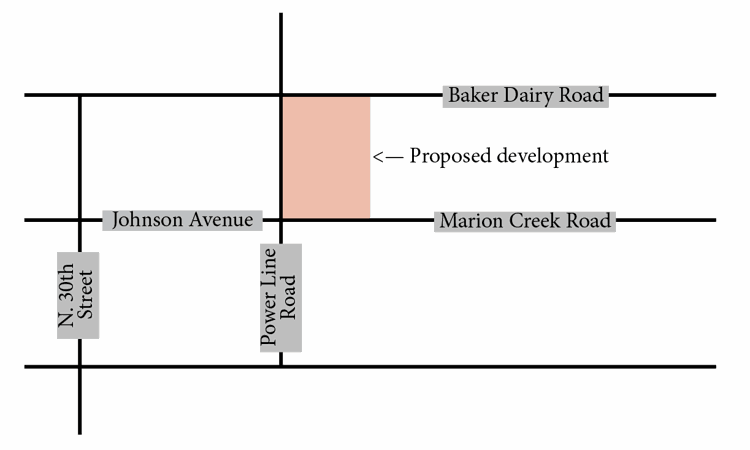 The proposed front and rear setbacks at Cypress Park Estates would be 15- and 10-feet, respectively, if passed. A lawyer and an engineer representing the developer said that while it would be legally possible for backyards to be only 10-feet-deep, not all of the yards would be that small.
One resident spoke in opposition to the proposal during public comment.
"When you build these lots that are covered 70 percent by a house, there is no room for a tree," the resident said.
If built as proposed, the Cypress Park Estates subdivision would include two dog parks, which would be open to the public. They would be the first dog parks in the city.
Phases one and two of the project could consist of more than 500 homes and construction could start within six months if a zoning change is approved at the second reading of ordinance 2020-1458.
Once phase three is complete, the subdivision could have more than 700 homes.
The two high schools in the immediate area, Haines City High and Ridge Community High, are both at capacity. The developer will likely have to pay fairly high impact fees to help offset building another high school in the area. A public high school is currently being built in the Loughman area, but school board officials have already expressed concern that it, too, will be at capacity as soon after opening.
According to the developer, a traffic light has already been approved by county staff for the intersection of Johnson Avenue and Powerline Road, but no timeline was announced on when that will be placed.
A first reading of a final plat approval for resolution 2020-1682 was also discussed. The Lilac Pointe subdivision would add another 70 houses just south of AdventHealth Heart of Florida Hospital if built out as proposed.
—
Contact Charles A. Baker III at cbaker@d-r.media.