The Polk Museum of Art is excited to announce its first online student exhibition, "Our Finest: Polk County High School Fine Art Competition."
Elizabeth Summers, a student at Ridge Community High School, won the Polk County Commissioners Award at the "Our Finest" Exhibition. Summers' work was titled "Entrapment."
Originally scheduled to open in the museum's George Jenkins Gallery, the Polk Museum of Art has launched this exhibition virtually to celebrate and recognize the talent of Polk County high school students.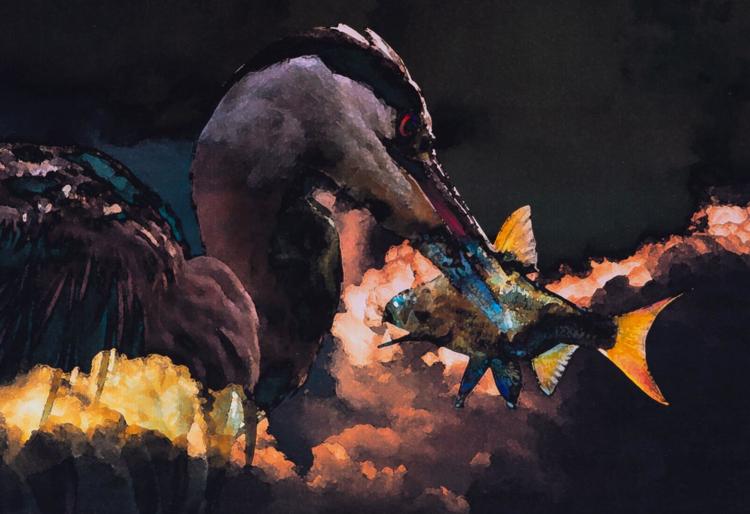 "Due to the circumstances, we knew we had to adapt to celebrate these students and their hard work," explained Ellen Chastain, the Education Manager at the Polk Museum of Art. "So we created our very first online student exhibition to bring the celebration right into the homes of our community."
With the cooperative planning efforts of the Polk County Board of County Commissioners in partnership with the Polk Arts Alliance, Polk County Public Schools and the Polk Museum of Art, this countywide juried competition for Polk County high school students was open to all public, private, and homeschool students in the county.
The competition brought in over 300 submissions from students all over the county.
"During jurying, it was exciting for us because there was so much great art to select from. We had the entire gallery and lobby filled with tables of submissions," said Megan Carpenter, Education Coordinator.
Museum staff and jurors looked at each piece for elements and principles of art, overall skill, creativity, creative concept and craftsmanship in order to select the works for the show.
"We are passionate about supporting our young artists and love our student art exhibitions," Dr. H. Alexander Rich, the Executive Director and Chief Curator of the Polk Museum of Art said. "While we are sad that the tremendous work of 'Our Finest' county students will not be able to be enjoyed in person, we are excited to seize this unusual opportunity to move to a fully and safely virtual experience for our dedicated visitors."
The "Our Finest" exhibition will be available for virtual viewing on the Polk Museum of Art's website at https://polkmuseumofart.org/our-finest-2020.