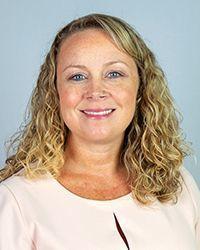 SEBRING — With national and international reports about a new flu-like virus, local health professionals want people to beware of any flu.
This year, according to officials for AdventHealth hospitals in Sebring, Lake Placid and Wauchula, those three hospitals have seen 780 cases of influenza or flu-like illness since Oct. 1, up from 365 for the same period a year ago.
There's been an influx of more than expected, said Dr. Victoria Selley, medical director for the Emergency Department at all three area AdventHealth facilities. She noted an "early boost" in numbers in the fall, with a short lull followed by a new influx.
Why so many? It's not coronavirus, she said, but as to an actual cause, she can't say. None of the usual indicators have changed since last year, such as the number of elderly versus young patients or the number of out-of-state versus local patients.
Some seasons are just more active than others, Selley said.
Mostly it's one of two strains named "Flu A" and "Flu B" by the Centers for Disease Control (CDC).
The CDC lists four types of flu viruses: A, B, C and D. Human influenza A and B viruses cause seasonal epidemics — "flu season" — almost every winter in the United States.
Influenza A viruses are the only influenza viruses known to cause global epidemics, also called pandemics, the CDC states. A pandemic can occur when a new and different influenza A virus emerges that infects people and can spread efficiently between people.
Influenza type C infections generally cause mild illness and are not thought to cause human flu epidemics, the CDC states. Influenza D viruses primarily affect cattle and are not known to infect or cause illness in people.
Selley said the CDC and other organizations have done the most research on A and B strains of the virus, and most medical tests are geared toward those. Often people come in and test negative for Flu A or B, but they still have an "influenza-like illness" (ILI) with all the same symptoms.
That can be frustrating, Selley said, for both doctor and patient.
The medical community, she said, always encourages people to get a flu shot each year. The CDC formulates the shot based on the most common strains in existence and on which strains have been most prevalent in recent seasons.
Obviously, the Coronavirus represents a different strain, which had been affecting health care workers in the places where cases have been confirmed.
To protect themselves, health care workers are wearing masks and using hand sanitizers. At AdventHealth emergency departments, they are also asking people who feel sick to get a free nose and mouth mask from the reception desk, to prevent spreading any disease to others.
That's standard protocol for any flu season, said Ashley
In truth, Selley said, basic flu virus strains have killed and regularly do kill far more people than Coronavirus has at this point.
As with any flu season, the advice being given to people with flu symptoms, other than seeing a doctor for a diagnosis and possible prescriptions, Selley said, is to stay home from work or school until they have been fever-free for 24 hours and not coughing or sneezing.
Also, Selley said any families with multi-generational members, such as grandparents, parents and children all under the same roof, it's very important to protect against getting everyone sick.
"If anyone is sick, put them in their own room. Keep them away from anyone else," Selley said.
This is extremely important for anyone over age 65, under age 2 or any woman who is pregnant.