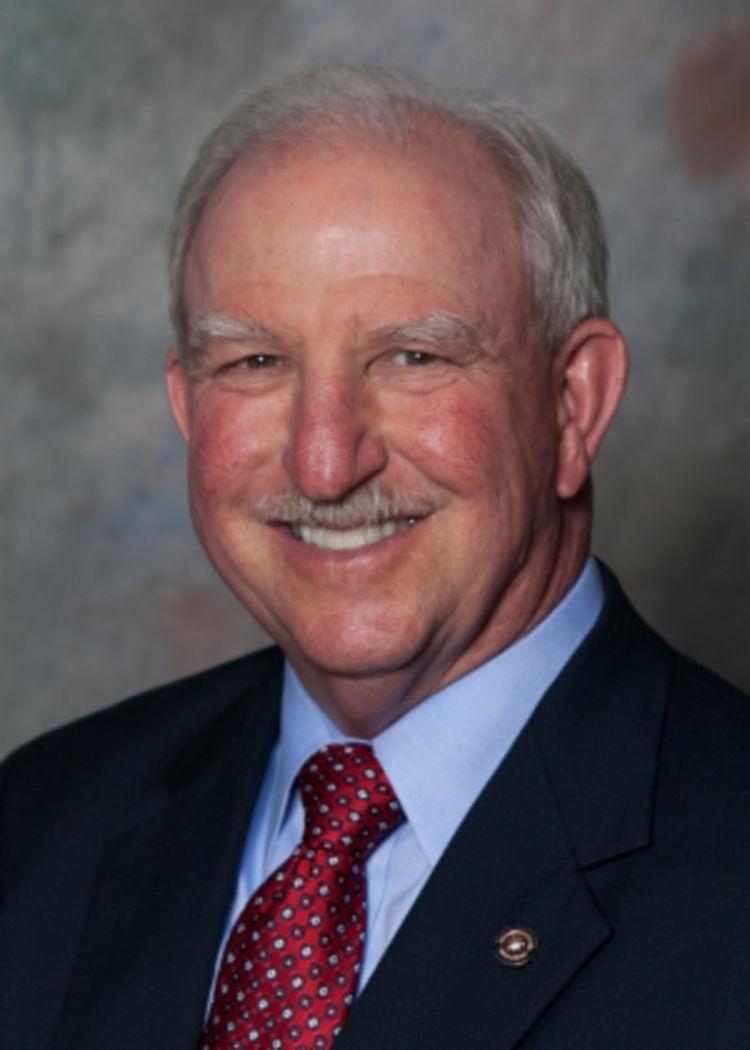 SEBRING — Highlands County commissioners gave one good reason to keep impact fees in moratorium for another year: Competition.
They don't want to even the odds with nearby counties like Polk and give developers a reason to go elsewhere.
Commissioners have another reason to keep the moratorium: Current fees are way out of date.
Although they would have had to revisit them with a study every five years, it could cost an estimated $92,000 for a new study, based on costs discussed last year.
For now, they've asked County Administrator Randy Vosburg to bring back a measure on March 17 to extend what has already been a 10-year moratorium.
The moratorium expires on June 30. County Attorney Joy Carmichael advised commissioners last May to decide on a study or an extension by January. She said they need 90 days prior notice to adopt or amend the impact fee ordinance.
Setting fees
Tindale-Oliver & Associates Inc., now called Tindale Oliver, did a study for Highlands County in Fiscal Year 2005-2006, prior to the Great Recession. County commissioners at that time adopted the fees in 2006, to go into effect in 2007.
Instead of going for 100% of what Tindale Oliver recommended, commissioners set them at 25% for fire, rescue, and emergency medical services; libraries, parks, and recreation; correctional institutions; law enforcement, and transportation.
They set them at 50% for education.
At the time, impact fees on a single-family home of 1,501-2,499 square feet would have added an extra $5,217.78 to construction costs.
Quality restaurants with wait staff and no drive-through windows, would cost $8,4004.87 per 1,000 square feet to build. Fast food with drive-through services would pay $26,281.22 per 1,000 square feet.
Non-residential land uses would have paid only the fees for transportation and emergency fire and medical services.
In September 2007, commissioner voted to raise fees to 30 percent, effective January 2008.
Holding fees
By May 2009, commissioners voted 4-1 to suspend the fees after hearing from citizens who said the fees were starving the local economy.
Then-Commissioner Barbara Stewart dissented: "Everyone wants services, but no one wants to pay for them."
Then-Commissioner C. Guy Maxcy said holding off on the fees would stimulate the local economy, but stimulus didn't happen right away.
While commissioners waited for results, the Impact Fee Board, a county advisory body, pointed to a new study by Duncan Associates, James C. Nichols, and Wilbur Smith Associates that took issue with the 45 land use categories in the previous study.
Under the new study, fees would decrease for roads, schools, parks. libraries, fire/emergency services, and would increase for law enforcement and jails.
Commissioners did not adopt the changes, but put the fees on hiatus every year after that, in hopes that the local economy would recover.
Close the gap
Shortly after that, commissioners began talking with Highlands County Fire Services officials to look at a possible fire assessment to replace outdated and worn apparatus, expand or rebuild fire stations and possibly hire career firefighters to close any gaps in the volunteer firefighter system.
After at least five years of discussions and argument, the county commission adopted a countywide fire assessment in 2018, to take effect with the start of Fiscal Year 2018-2019. It also is not yet being assessed at 100%, but the rates were based on square footage of developed land and at a flat rate for vacant parcels.
Hurricane Irma hit in 2017, resulting in flooding throughout many existing subdivisions, prompting commissioners last April to discuss a possible countywide drainage assessment. They have not taken any movement in that direction, however.
What fees don't pay
Last May, in discussions over extending the impact fee moratorium to this year, Lake Placid Town Councilman Ray Royce and County Commissioner Jim Brooks both pointed out that the biggest impacts right now come from houses being built in existing subdivisions — ones platted before land development regulations that required good drainage systems, water/sewer lines or funds set aside for road capacity improvements.
Impact fees can only be assessed on individual homes or businesses, but not whole subdivisions when new ones are not being platted.
Brooks also said the fees can pay for new growth, but not existing deficiencies. County Engineer Clinton Howerton Jr. said not having funds to do improvements can be difficult, but added that having to manage limited resources is part of his job.
Development Services Director Benjamin Dunn also said that while fire and medical services were covered by impact fees, those fees would only have paid for new buildings, trucks and equipment, not salaries for full-time personnel.
Dunn also echoed Business Development Manager Meghan DiGiacomo, one of his lieutenants, who had said business and land developers' "eyes light up" when they hear Highlands County has no impact fees, at least none that are active.