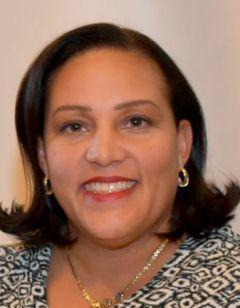 SEBRING — Anytime someone calls up Highlands County's 911 Consolidated Dispatch with flu symptoms, they get a few extra questions.
Those questions can include whether or not the person has traveled out of the country or have been around someone who has or has had contact with someone infected with novel coronavirus.
"We're letting them know, we're going to be cautious," said Melanie Williams, daytime dispatch shift supervisor, on Wednesday.
She said Highlands County hasn't had any cases show up yet, a report which Public Safety Director and Highlands County Fire Rescue Chief Marc Bashoor has echoed.
To date, according to both him and Highlands County Public Information Officer Gloria Rybinski, fire and emergency medical crews have seen "zero cases" of COVID-19.
"None at all," Bashoor said.
That doesn't mean, however, that they have let down their guard around anyone with flu or flu-like symptoms.
"We do have our protocols," Bashoor said.
He said they center around four basic points.
1) Limit the number of people who would be exposed.
Where dispatchers would normally send two units — a fire and a medical unit — they are instead just sending one unit with one crew.
2) Those in a position to be exposed are directed to use caution.
That includes using face masks and splash protection on their eyes as well as surgical gowns for situations that would involve a lot of bodily fluids, Bashoor said.
Of course, all crew members must use latex gloves when caring for an injured patient, he said.
3) Contain and/or isolate patients who may have been exposed to a disease.
This includes keeping one or several patients separated from other people at a scene and even from each other, as much as possible.
4) Decontaminate.
As with any scene with a possible contagion or toxin, it's wise to decontaminate yourselves and the scene.
When asked about any protocols in use at the Highlands County Sheriff's Office, Public Information Officer Scott Dressel said those are currently in development.
"We are exploring methods by which we can perform our duties while protecting both our members and the public," Dressel said.
The Assistant Secretary for Preparedness and Response's EMS Infectious Disease Playbook from 2017 states that the caller has to give good information and the dispatcher has to gather good information to provide the correct response.
Ideally, the manual states, 911 call takers/emergency medical dispatchers will identify possible infectious disease patients by asking a series of routine screening questions and relay that information to emergency responders prior to their arrival on the scene.
The manual states that screening for infectious disease often involves questions about travel to endemic areas and what signs or symptoms the patient has, but symptoms alone don't indicate a terrible disease.
Fever, for example, might be a key symptom, but should not be used exclusively to determine the presence of a disease.
Dispatchers might also include other questions if local conditions have included other diseases, conditions or symptoms, and dispatchers might note that an address has someone with the disease, as long as that note in the files is removed once an epidemic has passed.