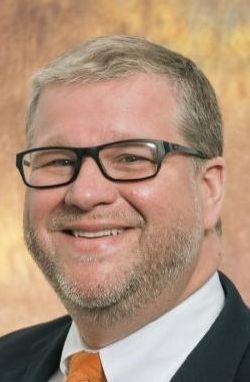 SEBRING — On Tuesday night, county commissioners learned the water utility for Lake Josephine and Sebring Lakes residents wants a rate increase.
County Administrator Randy Vosburg told commissioners Highlands County Water Works Inc., formerly U.S. Water, wants an endorsement to the Florida Department of Environmental Protection (DEP) on its rate application.
Essentially, county commissioners told them, "No way."
At the very least, they want to hear more about what the company plans to do to deal with water quality issues there.
"They are asking for a substantial increase and the quality of water is not great," said Commissioner Greg Harris. "I think we should not support it."
Commissioner Don Elwell called the request for a 30-40% increase a "phenomenal" one.
"It's beyond poor [quality]," Elwell said. "It's horrific."
The issue has come up several times over the years, with some of the most recent being six years and three years ago.
Scott Peacock, 49, told the Highlands News-Sun that he woke up Thanksgiving morning 2013 with pain in his gut that reached into his back.
When he went to the hospital, doctors found a cyst on his kidney that could have been forming for years.
His girlfriend, Kathy Madden, had received a notice about her tap water that December for her home in the Lake Josephine area. Peacock had also lived in that area for five years, and said she had always had water problems.
He was worried the water may have caused his kidney cyst.
Madden, 53, told the Highlands News-Sun she'd been on the water system since 1995. It originally looked like lake water, until treatment cleared it up.
Ron Derossett, plant operator with U.S. Water Services Corp., which covers the Lake Josephine and Sebring Lakes areas, said at the time that the water had haloacetic acid, since aquifer water in that area is high in hydrogen sulfide.
It's common in water tables throughout middle and northeast Florida and makes water smell like rotten eggs.
Haloacetic acid forms when a naturally-occurring substance, like hydrogen sulfide, reacts with chlorine and chloramine, commonly used to disinfect water supplies, he said.
Derossett said at the time that the company was working with the DEP to fix the problem.
In May 2017, the county had to work to get U.S. Water Services to move its pipes out of the Lake Josephine Drive straightening and widening project.
At the time, the county commission agreed to support a state grant so water customers — paying $63 a month — wouldn't face a $14 increase as the company looked to upgrade to an eight-inch line with fire hydrants.
In October 2017, U.S. Water was looking at another rate increase and still had water quality issues.
Anthony D'Angelo of Covered Bridge, another area served by U.S. Water, said his water tastes like chlorine, and it occasionally has an odor and color.
Other residents in Covered Bridge, a 55-and-older retirement community, complained their water looks black and smells bad.
Company officials claimed the sulfur taste problem extended to the whole county. The company was proposing a $1.4 million repair which would include replacing an 8-inch water main and installing a filtration system to remove hydrogen sulfides from the water for Lake Josephine, Covered Bridge and Leisure Lakes customers.
The cost to customers at that time was estimated at an additional 40.5% on their water bills.