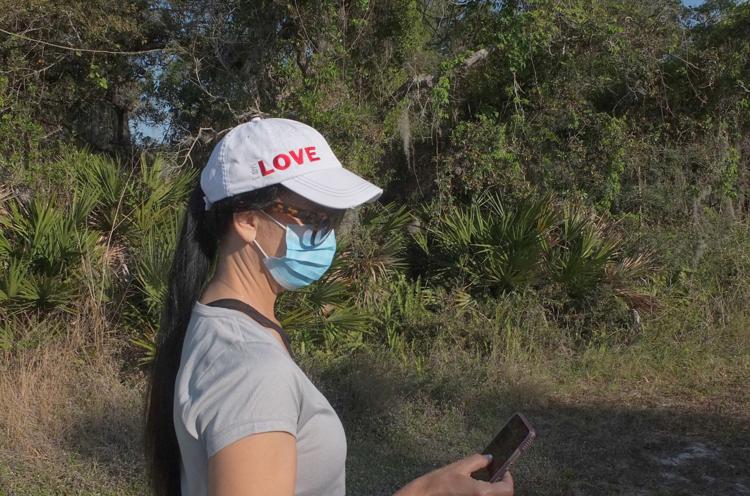 SEBRING — County residents have lifted their collective eyes to Governor Ron DeSantis and his task force, anxiously awaiting news on opening the state back up for business. Closer to home, the Highlands County Board of County Comission will be discussing the matter in a special meeting this morning. (This meeting was canceled Monday evening.)
The county's coronavirus case numbers remained at 76 over the weekend but increased by four in the Monday morning update provided by the Florida Department of Health. The FDOH announced on Saturday the Florida's COVID-19 Data and Surveillance Dashboard will now only be updated once per day.
With the local and state governments trying to decide on the best way to reopen the state, the Highlands News-Sun reached out to some of the county's residence to get their feelings on reopening the state, as well as the county. We asked if they thought it was safe to reopen for business as usual and whether they would continue to self isolate if the stay-at-home order is lifted.
Joe Wright, a dairy farmer from Avon Park, is concerned about financial loss.
"Before I go broke, I want to tell you something, I am not sure the shutdown is worse than having the disease. It is killing small businesses; killing demand; we don't have sales for 20% of our milk," Wright said. "So if the government wants to keep it shutdown, that is fine, they need to get a lot bigger checkbook out."
Jack Higgins is a retiree in Sebring who said he felt blessed, but at the same time felt sorry for those who were out of work.
"It is just devastating. For people who have two kids, a couple of cars and a house payment, it has got be devastating for them," Higgins said.
Higgins said he wasn't sure about reopening because different news networks are putting out conflicting information on flattening the curve.
"I think they would be wise to wait a little bit, just to make sure," he said. "I am not in that position so it is hard for me to say."
Amy Textley, a teacher at Avon Park High School, seems to think it's prudent to stay isolated at least for now.
"Highlands County should remain in place a little longer, at least until we have met the criteria the administration has set at a minimum," she said. "This is an unprecedented time in our lives. Highlands County schools have acted in the best interest of students, families and staff. Even though it has been a hurdle to transition to virtual learning, we can be proud that we have made the transition. We will need to consider how school will be different in the future as we adjust to a new normal and be ready to embrace change."
Stacy Osorio is a retail manager in Sebring and lives in Avon Park. She feels the lockdown should remain for the time being.
She said, "As the number of cases in our county is still increasing, I feel it would be negligent to reopen. Our citizens shouldn't be guinea pigs. The main reason I've been hearing people say they want the state reopened is for jobs. However, essential businesses are hiring ... so in my opinion, that's not even a valid argument. As for schools remaining virtual for the remainder of the year, I think that's the best idea. I do not think social distancing would work in a classroom, hallways, cafeteria, etc."
Paula Fabik is a retiree in Lake Placid. She and her husband are senior citizens and feel the quarantine should be kept. Fabik has an underlying medical concern and said she will still stay hunkered down even if the lockdown is lifted. She feels sorry for the people who have to work and cannot stay at home. Fabik has her groceries delivered and tries to support small businesses by ordering take-out once a week.
"I think we need to wait until mid-May and then have gradual openings," she said. "I understand people have jobs they want to get back to. I am totally against big group meetings. We have come a long way. If we do open, we should have social distancing."
Many times the residents showed empathy to those who have lost incomes, especially in light of the crippled unemployment website. However, at the same time, they want to remain healthy. Small business owners are feeling the same frustrations. Business owners are having to consider the loss of revenue and the health of their staff.
Steve and Gini Shevick are the owners of Chic Chick Boutique and have closed their store on Main Avenue in Lake Placid, for the most part. The Shevicks have been using Facebook to advertise safety items such as face masks and hand sanitizer. Customers pay online or over the phone and the items are either shipped or picked up curbside. The business has changed dramatically from a boutique with apparel and accessories and an embroidery store.
They have some concerns about staying healthy when others do not seem to be using precautions, such as using masks.
"We are desperately hoping to recover someday," Gini said. "We have to think about our safety and our employees. I care for my mother and I cannot get her sick. We are in an elderly community. People are not using the CDC guidelines of social distancing measures to flatten the curve now."
DeSantis has asked for the public's input on reopening the state via an online form available at app.smartsheet.com.